Porcelain Veneers Turkey & Lumineers
Porcelain Veneers and Lumineers are the first choice that comes to mind when it comes to cosmetic dentistry today. They are very aesthetically pleasing due to the brightness and translucency of the porcelain material used. In Snowdrop Premium Dental Turkey, we use eMax ceramic for veneers.
Porcelain veneers aim to present a near-perfect smile on the one hand, and on the other hand, helps the person to perform their oral functions completely. Porcelain veneers are among the most ideal aesthetic dental treatments in order to have a perfect smile and to smile with confidence.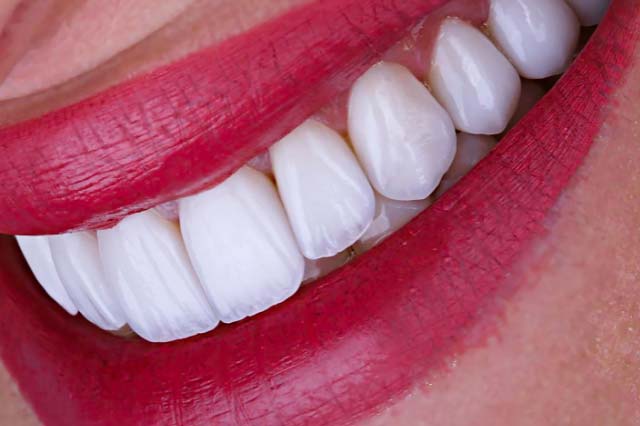 What Is Porcelain Veneers & Lumineers?
Porcelain veneers is a very thin shell made of dental ceramic which is bonded on to the front surface of a tooth. And a great option to aesthetically alter the appearance of your front teeth with minimal abrasion. Also, porcelain veneers are known as 'minimal prep veneers'. As they only require the thinnest amount of prep work to the front and edge of your own teeth.
We can also compare porcelain veneers to fake nails or contact lenses. Veneers adhere to the outer surface of the tooth and enhance the smile, just as a false nail adheres to the upper surface of the nail or a contact lens fits on the outer surface of the eye.
Porcelain veneers do not surround the tooth like crowns, they only cover the anterior surface of the tooth. Sometimes our clients think that porcelain veneers may break or fall off because they are thin, which is completely wrong. Porcelain veneers literally fuse to the tooth beyond sticking. They can be used for an average of 15 years when the correct methods are applied to the suitable teeth.
What Are The Differences Between Veneers and Lumineers?
Same porcelain material (eMax ceramic) uses for Dental Lumineers and Veneers. Porcelain veneers may require a very small amount of abrasion from the tooth, whereas Lumineers do not need tooth abrasion. 
Usually Lumineers are thiner than Porcelain Veneers. While Porcelain Veneers are 0,5 mm thick, Lumineers are just 0,3 mm thick. Lumineers are also known as 'prepless veneers'. Veneers are also known as 'minimal prep veneers'. 
In summary, it may be recommended for lumineers if your teeth need to be already aligned or if you have gaps between your teeth. Because lumineers are thin and usually do not require shaving from the tooth.
Porcelain veneers can be used in cases where there are slight alignment problems in your teeth (but cannot be done in severe crowding).
Also for porcelain veneers and lumineers, your top and bottom teeth relations should also be ideal. There should be no problems such as crossbite, deepbite or overbite etc.
Snowdrop Premium Dental Turkey's dentists can help you decide if veneers or lumineers are the right option for you. Please contact us to get more information.
How Long Do Porcelain Veneers Last?
Porcelain veneers treatment is an ideal method for providing an aesthetic tooth appearance and fulfilling natural tooth functions. Porcelain veneers, which can produce very good results when used with simple protection measures, allows teeth to look healthy, white and aesthetic, and allows crowding up to a certain amount to be resolved without orthodontic treatment.
The strength and durability of the eMax ceramic material we use in Porcelain Dental Veneers has been proven by scientific studies. When porcelain veneers and lumineers are applied with the right methods to the appropriate tooth, they remain as the first day for many years. You can use Porcelain Dental Veneers and Lumineers for 10-15 years on average. With proper oral care, this period can increase to 25 years. In addition, the maintenance of these restorations is just like a normal tooth, you don't need to do anything extra other than brushing and flossing.
Porcelain veneers made in Snowdrop Premium Dental Turkey have a 5 year guarantee and free Snowdrop after care service.
How To Take Care Of Porcelain Veneers Turkey
The most important point to be considered in the care of Porcelain Veneer is to prevent the veneers from force and breaking. Although the porcelain veneers are made of solid and strong material, they have a very thin structure. Human teeth are also exposed to many different factors during the day. Attention should be paid to hard foods consumed during the day.After the effort is made to prevent the porcelain veneer from breaking, the care that needs to be done is related to hygiene and oral care.
Porcelain veneer application is made with special resin adhesive materials with high bonding. In this respect, contrary to popular belief, a situation such as the falling of porcelain veneers is a very weak possibility today. A person who has porcelain veneer should give importance to dental and oral care as before after the application. Porcelain veneers, which are brushed regularly, mouthwash and dental floss are used when necessary, can be used for many years just like natural teeth. In addition, acidic drinks should not be consumed too often. Acid can lead to a decrease in the effect of the glue in the long term.
Are My Teeth Suitable For Porcelain Veneers And Lumineers?
The best way to find out if you need a dental crown is to see a dentist. You can get a free examination by contacting Snowdrop Premium Dental Turkey via Whatsapp.
Porcelain Veneers only require the thinnest amount of prep work to the front and edge of your own teeth. Because of this they are mainly suited to teeth that are already straight and in line.
In our dental clinic, which provides service within the framework of Porcelain Veneers Turkey treatment, we apply different veneers methods to our patients within the scope of smile makeover. Among these dental applications, one of the most preferred dental veneers in recent years is porcelain veneer. The biggest reasons for this are that they look very aesthetic and that the teeth are not shaved (or minimal shaving).
How Is Porcelain Veneer Dental Treatment Done?
First of all, we check our patients who want to have a veneer in detail and make the necessary tests. As a result of the examinations we have made, if the problem experienced by our patient can be resolved with porcelain veneers treatment, we start the treatment with the patient's approval.
In Porcelain veneers dental treatment, we first clean the teeth. Then, if needed, we do filing on the teeth at rates ranging from 0.3 mm to 0.7 mm. The purpose of this is to ensure that the veneers fit the tooth completely. Then, we take the necessary measurements from the teeth for porcelain veneers suitable for the tooth. We send these digitally transferred measurements to the laboratory and order the veneers. After we receive the permanent veneers, which arrive in about a few days, we move on to the stage of applying these veneers to the teeth. We apply Porcelain (Laminate Veneer) veneers, which are taken to full measurements, to the teeth with a specially produced adhesive. After the veneer is glued to the tooth, we finish the treatment process after some minor corrections and filings.
What Are The Advantages Of Porcelain Veneers?
Porcelain Dental Veneers and Lumineers are a great treatment option for a perfect smile makeover. They can change your smile, teeth color, shape and size with minimal preparation. Porcelain veneers do not risk your gum health. In addition, porcelain dental veneers have a very wide shade scale (from the whitest to natural shades) and retain their first-day shade for years.
Porcelain veneer's advantages are as follows;
How Long Do Porcelain Veneers Take From Start To Finish?
Porcelain Dental Veneers and Lumineers treatment is completed in 1 week. You have to visit our clinic 2 or 3 times in a week. The first visit takes the longest, averaging about 3 hours. In this visit, we first take your xray and explain all the treatments you need one by one. Then our professional dentists and admin team help you decide on the color and shape of your new teeth. And if necessary we move on to the shaving phase for your teeth (this is the longest phase). At the end of the day, we send you off to your hotel with your temporary teeth. In your second visit (3-4 days after the first visit), you can see the final version of your new teeth in your mouth and if you like it (we are sure you will! Don't worry even if you don't like it, our professional laboratory and doctors will do their best to work on your teeth until you like it), we glue your new teeth in your mouth after a few hours. Finally, you can enjoy your new smile and new you.
How Much Do Porcelain Veneers Cost?
Porcelain veneers and lumineers are expensive treatments in cosmetic dentistry. The cost of this treatment is determined by the experience of the cosmetic dentist and laboratory, and the conditions of the clinic. Snowdrop Premium Dental Turkey offers you very reasonable prices on porcelain dental veneers and lumineers. In our clinic, dental veneer prices (including laboratory fee and temporary veneers) start from £135 to £185.
America is probably the most expensive country for dental treatments. In the US, having a single dental veneer can cost an average of $2000.
While this figure is 1500 € in European countries, it is 1200 £ in the UK.
Porcelain Dental Veneers are not usually applied to a single tooth. Mostly they are applied to 20 teeth (10 top 10 bottom). Many people may not be able to afford the amount paid when you need more than one porcelain dental veneer. But thanks to the affordable treatment prices in Snowdrop Premium Dental Turkey, you can easily have full set of veneers.
For porcelain veneers & lumineers and other dental treatment prices, please visit our prices page.
Most Common Dental Treatments
Modern Dentistry At Affordable Prices… All dental treatments are available in our clinic. The most popular of these treatments are listed below;
Your smile is the first thing people notice when they meet you. The smile makeover is unique to the person.
Teeth bonding is one of the most popular cosmetic dentistry treatments, dental composite materials use for this treatment. 
For treating missing teeth in the mouth we can use dental implants. The best way of implants; restore your lost aesthetics and function.