The gingival disease can progress silently and cause bigger problems. Do not neglect your check ups and gingival treatment (scaling) for early diagnosis. Contrary to popular belief, scaling does not cause gaps between your teeth and bleeding of your gums. If the natural gaps between your teeth are not cleaned, they are filled up with tartar and plaque and after your dentist cleans your teeth, you may feel as if your teeth have gaps in between and that they let the air in. This situation will disappear in a very short time provided that you apply care as your doctor tells you after cleaning. If you do not have the tartar formed between your teeth and around the gums cleaned, problems such as bad breath, cavities, and advanced gingival disease occur.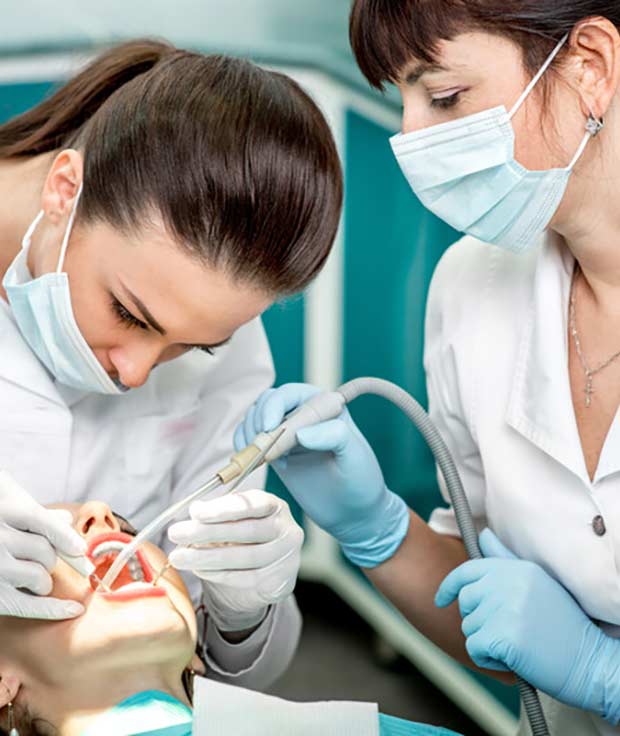 My Gums Started to Bleed After Scaling?
Yes, it is quite normal to have bleeding in the gums after scaling. This is never something to worry about. If you do not disregard regular brushing and flossing, your gums will recover and return to normal in a very short time.
Please bear in mind that having scaling done twice a year is the easiest way to protect you from bigger dental problems that may occur.
Will My Teeth Whiten With Scaling?
No, whitening and scaling are quite different treatments. After scaling, the surface of your teeth is polished, so cigarette, tea, and coffee stains on your teeth are removed. The resulting color is not the whitened color of your teeth, but the unstained, natural color.